Custom Fabricators
We invest in advanced cutting technology to provide accuracy and consistency to every custom build by using a CNC machine. Our team focuses on quality innovation, which is why we have eliminated old methods using Lumber 2x4s and have incorporated quality plywood available for strength and durability.
Quality Material
The quality of material we use compliments the quality of craftsmanship. Our team will ensure to use proper materials to fit your building and budget.
Withstand Time
When fabricating, we glue, staple, and screw all wood joints and provide you with a sturdy build. This process allows your custom build to withstand time and last longer than typical "off the shelf" items.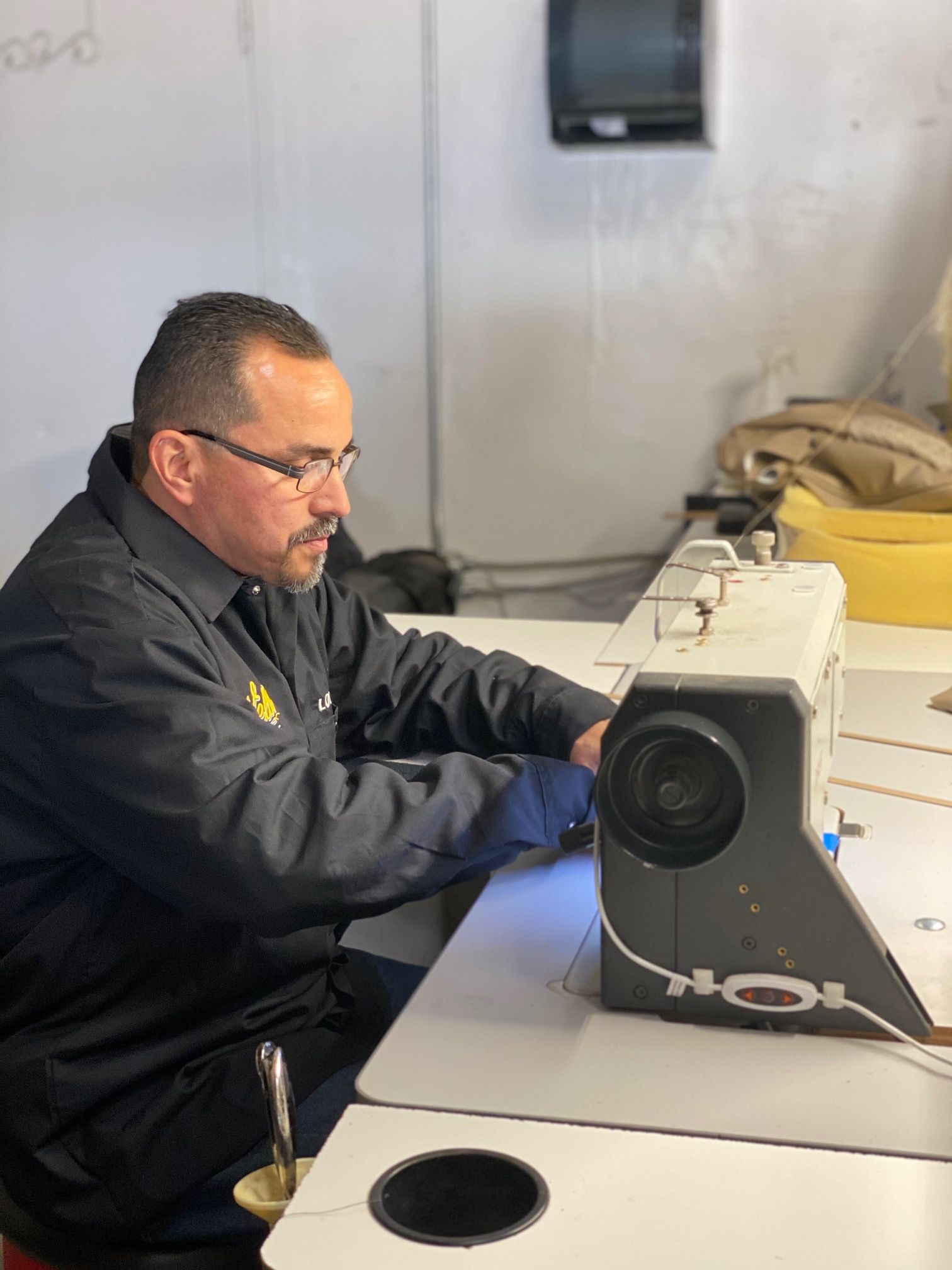 Sewing
The quality and precision of sewing speaks highly on a company's professionalism and integrity. Our team takes pride in our work and guarantees all stitches are perfectly aligned and tested for seam strength. We ensure this through our quality control efforts during our fabrication process.